Webinar –

Spectrum Dominance - Supporting EMSO for the Future Force



To be broadcast on 3rd December 2020, at 12pm EST (9am PST/5pm GMT).

With the advancement of the electromagnetic spectrum warfare domain, and the rise in utilization of asymmetric capabilities such as UAS, it is crucial to understand these growing challenges posed by Electromagnetic Spectrum Operations (EMSO). We investigate this in detail and demonstrate how sophisticated, scalable spectrum monitoring tools can be used to augment Electromagnetic Battlespace Management (EMBM), improve RF situational awareness, and enhance operational security (OPSEC) across the installation, whether it be afloat, a range, or a base.
Date and times
The webinar will take place on: Thursday Dec 3rd, 2020
12:00 PM - 01:00 PM EST (9am Los Angeles, 5pm London) - (Check your time zone)
Speakers
Eric Famanas
Senior Application Engineer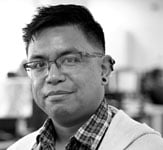 Eric is a Senior Application Engineer and Software Engineer at CRFS. He has served 12 years in the United States Navy as a Cryptologic Linguist, having deployed across numerous SIGINT, COMINT, and GEOINT activities in PACOM and CENTCOM on both shipborne and airborne platforms.
Mickey Patterson
Senior Sales Executive
Mickey has 20+ years' sales and operation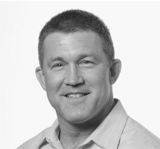 s experience in spectrum monitoring, T&M and troubleshooting communications systems. He is a trained electrical engineer and a former Army Signal Corps officer.