Security & intelligence agency solutions
Actionable RF intelligence & counter surveillance solutions to fight crime, cyber, & homeland security threats

.
Security, law enforcement, and intelligence agencies need a range of tools to capture RF data, geolocate signals, and locate jamming equipment. They can also benefit from capturing I/Q and spectrum data over long periods to establish patterns of life, create baselines, and conduct signal analysis and decoding.
The RFeye ecosystem is a highly versatile and reliable hardware and software platform, providing essential solutions for real-time spectrum monitoring, covert surveillance, counter-surveillance, geolocation, and jamming detection. It gives agencies the ability to detect, monitor, analyze, and act upon a vast range of wireless signals—providing a significant advantage in terms of situational awareness, investigative capabilities, and proactive threat response.
Spectrum monitoring & counterintelligence
Critical infrastructure protection
Long-term capture of I/Q and spectrum data
Detect PTT, jammers and illicit activity
Supporting covert surveillance
Geolocating suspect transmitters
TCSM in-building threat management
Outstanding RF performance and sensitivity
High-performance passive RF sensors can monitor a wide range of frequencies and differentiate between legitimate and suspicious signals. Operators can respond in real-time to locate, listen to, and decode transmissions.
Optimized for size, weight, and power (SWaP)
CRFS' RF receivers have been optimized for SWaP, and can be easily integrated into covert spaces. They have optimized power efficiency, decreased chances of failure due to thermal stress, and enhanced reliability and durability.
Configure missions with headless operation
Headless operation allows operatives to configure missions in advance—either remotely or directly through the RF receiver, which passively collects data autonomously.
Record terabytes of data for offline storage
Recording huge amounts of signal data over time allows operatives to conduct post-analysis, which helps organizations refine their security strategies based on observed patterns.
Collect data to support prosecution
Timestamped spectrum data can establish timelines that can be crucial for establishing culpability or corroborating other evidence. Forensic analysis of high-fidelity RF captured data can unlock vital intelligence and support law enforcement and homeland security.
Support the intelligence ecosystem with a wide range of data formats
CRFS' RF receivers support a wide range of data formats to satisfy the diverse requirements of the intelligence ecosystem, ensuring compatibility and seamless integration with various analysis, storage, and communication systems used around the world.
Book a callback with a security, law enforcement & intelligence advisor
Let's discuss an RF monitoring or counterintelligence requirement.
Hardware
CRFS offers a combination of fixed, tactical, and mobile hardware solutions, which can be used as versatile re-deployable systems and without any need for recalibration.
Software
A comprehensive software suite to monitor, capture, analyze, geolocate and report signals of interest. Our solution provide teams with complete spectrum visibility tools that are complimentary.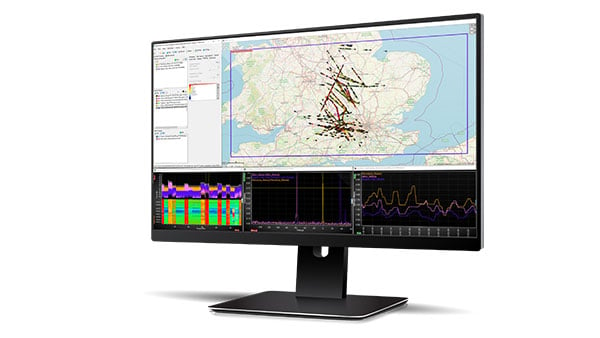 RFeye Site
Real-time spectrum monitoring & geolocation toolkit
RFeye™ Site is a full spectrum monitoring and geolocation control hub with advanced RF intelligence for full EMSO operations.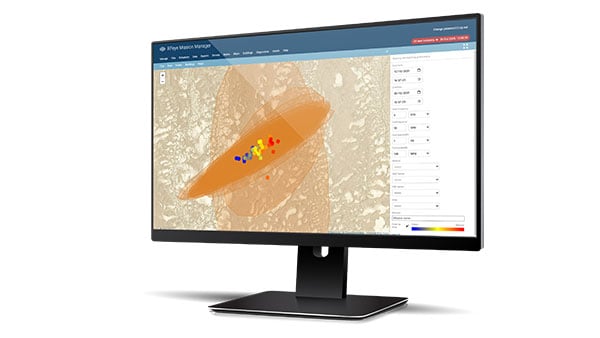 RFeye Mission Manager
Automated spectrum monitoring & mission management
RFeye™ Mission Manager is a powerful toolset for automated spectrum management and near-time incident reporting.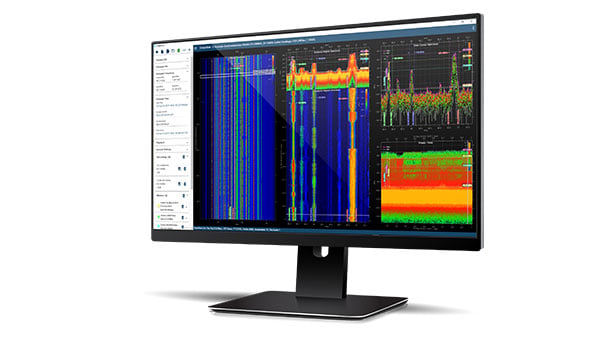 RFeye DeepView
Forensic signal analysis with 100% POI
RFeye™ DeepView is a forensic signal analysis software solution offering 100% probability of intercept.