Webinar – Military Spectrum Management -Spectrum Awareness and Spectrum Dominance

Broadcast on September 3rd 2020
With swaths of spectrum allocated to the armed forces, spectrum monitoring is vital not only to control and manage what is being transmitted but also to control what your RF signature looks like to the enemy. We look at the challenges faced by modern militaries and methods to streamline and automate spectrum management to ensure spectrum dominance.
Speakers
Marty Mosier
General Manager, CRFS Inc.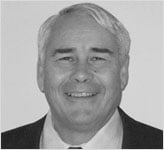 Marty is responsible for CRFS's operations in the United States. His broad experience and technical background include electronic warfare, unmanned aerial systems, manned aircraft, and satellite launch vehicles. Marty has a Masters in Management from University of Southern California and Bachelors in Engineering from Harvey Mudd College. Marty is also former US Navy.
Eric Famanas
Senior Application Engineer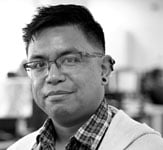 Eric is a Senior Application Engineer and Software Engineer at CRFS. He has served 12 years in the United States Navy as a Cryptologic Linguist, having deployed across numerous SIGINT, COMINT, and GEOINT activities in PACOM and CENTCOM on both shipborne and airborne platforms. He has a Bachelors in Software Engineering from Anglia Ruskin University, Cambridge, United Kingdom.