Military & EW operator solutions
Providing

actionable RF intelligence in contested electromagnetic environments

to help military forces gain

spectrum dominance
On today's battlefield, achieving spectrum dominance is key to ensuring military superiority and tactical advantage. To dominate the spectrum, operators must identify and locate a threat by turning real-time signal capture and emitter data into actionable intelligence.
CRFS technology is deployed by front line forces, on military ranges and bases, and by defense forces conducting critical EW operations and ISR missions. Passive, high-performance RF receivers and recorders can be quickly employed and easily tailored to military end-user and integrator requirements. Our solutions support multi-user, multi-domain missions, enabling spectrum dominance and full EMSO capability across air defense, C-UAS, EMCON, and SIGINT.
Full spectrum operations capability
Spectrum monitoring 24/7/365
Signal intelligence gathering
Airborne manned / unmanned target monitoring
Multi-domain operational capabilities
Full spectrum dominance
Fixed and tactical RF receivers can be deployed by multiple users across multiple domains. With remote and automated capabilities, militaries can actively monitor spectrum operations and threat targets in real time from one central location. 
EMCON visibility & optimization
Passive RF detectors allow units to ensure they have minimized their electromagnetic signature to the correct level while simultaneously being able to detect enemy emissions. Militaries can maintain communication and situational awareness while minimizing the risk of detection by hostile forces.
Automated spectrum monitoring on ranges and bases
Military spectrum managers cannot always be on-site when interference or jamming occurs. However, a "digital spectrum manager" solution enables a single spectrum manager to remotely schedule sensors and automate tasks across multiple bases.
Real-time detection, capture, & geolocation of OPFOR transmissions
RF monitoring and geolocation systems can be used simultaneously across multiple domains and on multiple platforms to help detect, identify, capture, and locate RF signals of interest in a range of complex spectrum environments. Captured RF data can be turned into actionable intelligence.
Radar system augmentation in GBAD
As active systems, radar EMS signatures create a reverse emitter target. However, 3D TDoA geolocation passively locates aircraft signals and emitters. Geolocations can be streamed in ASTEREIX ATC for easy integration into air defense, border security, ISR, or other operating pictures.
100% POI signal capture capability
RFeye DeepView, a forensic signal analysis tool, has 100% POI* capability, ensuring SIGINT operators never miss a signal through enhanced situational awareness and improved target identification.
*Providing you record the full duration of the signal.
Book a callback with a military advisor
Let's talk through your unique military spectrum challenges.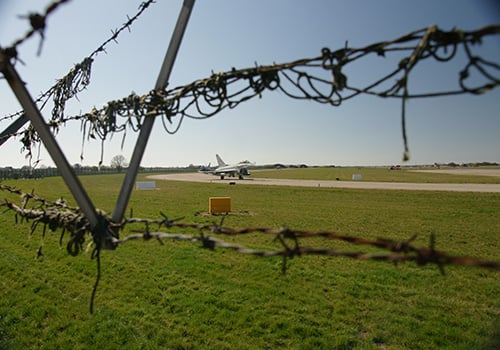 ACHIEVING SPECTRUM DOMINANCE ACROSS MULTIPLE MILITARY AIRBASES
How a NATO member monitors the spectrum of multiple locations from one central location.
Hardware
CRFS offers a combination of fixed, tactical, and mobile hardware solutions, which can be used as versatile re-deployable systems and without any need for recalibration.
Software
A comprehensive software suite to monitor, capture, analyze, geolocate and report signals of interest. Our solution provide teams with complete spectrum visibility tools that are complimentary.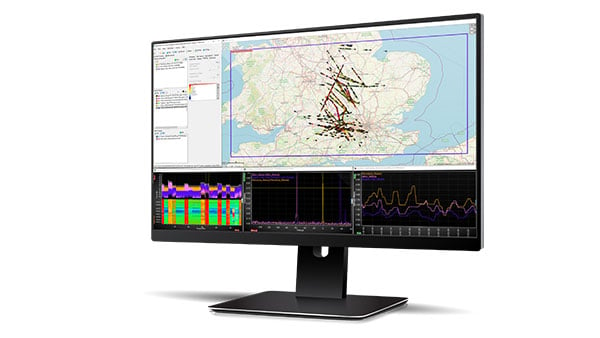 RFeye Site
Real-time spectrum monitoring & geolocation toolkit
RFeye™ Site is a full spectrum monitoring and geolocation control hub with advanced RF intelligence for full EMSO operations.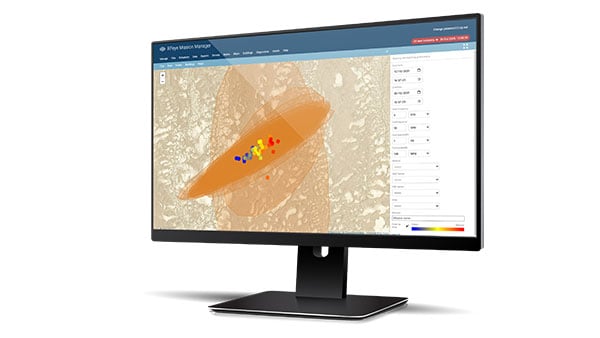 RFeye Mission Manager
Automated spectrum monitoring & mission management
RFeye™ Mission Manager is a powerful toolset for automated spectrum management and near-time incident reporting.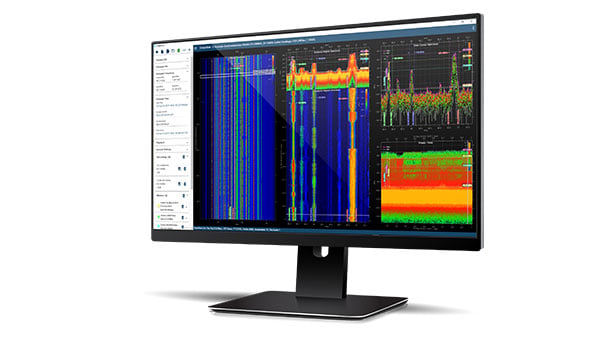 RFeye DeepView
Forensic signal analysis with 100% POI
RFeye™ DeepView is a forensic signal analysis software solution offering 100% probability of intercept.