Webinar – How to avoid the risks when investing in regulatory spectrum monitoring

To be broadcast on 16 December 2020.
This webinar addresses some of the challenges faced by spectrum regulators. Regulators face increasing pressures from a saturated RF Spectrum, these challenges can be dealt with by ensuring the technology for spectrum monitoring and interference hunting is robust, versatile yet still delivers maximum value. This webinar will cover how modern technology is being used to provide regulators with better, more accurate information to base their decisions on. It will examine AoA bearing quality and display, automated data collection and analysis, and TDoA on narrow band signals. We are delighted to be joined by Robert Thelen-Batholomew from Erkmar – a global consultancy firm, specializing in spectrum management – to co-present. The topics will be supported by live demonstrations solving the technical challenges faced by many regulators



Date and times
The webinar will take place on: Wednesday Dec 16th, 2020
09:00 AM - 10:00 AM GMT - (2:30pm New Delhi, 5:00pm Singapore) (Check your time zone)
04:00 PM - 05:00 PM GMT (8am Los Angeles, 11am New York) - (Check your time zone)
Speakers
Robert Thelen-Bartholomew
Founder & CEO, Erkmar Ltd.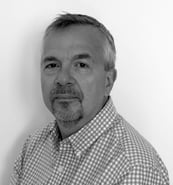 Robert was a former director at Ofcom, the spectrum and media regulator in the United Kingdom, responsible for spectrum interference investigation, enforcement, spectrum monitoring, and regulatory compliance. After leaving Ofcom, Robert established his own consultancy company, Erkmar Ltd., which has worked with regulators and manufacturers worldwide in developing regulatory policy, marketing policy for spectrum related services, strategy development, market access, product development, and senior management consultancy support. Robert has an MBA and is based in the United Kingdom.
Dr. Jon Bradley
VP International Sales, CRFS.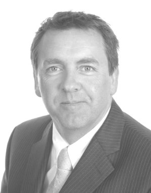 Jon leads CRFS's international (non-USA) sales team. He brings 20+ years of international sales experience in telecoms. He previously led EMEA and Asia Pacific sales at EXFO where he helped grow the company into a major industry force. His approach is driven by understanding the detailed needs of customers to define solutions that meet and exceed expectations. Jon has a PhD from Northumbria University and a BSc from Durham.