RFeye Site is our state-of-the-art desktop application for real-time monitoring and geolocation. This autumn we are releasing the next update of Site (version 1.47.1), which is packed full of new features as we adapt to the RF spectrum's and our customers' ever-changing challenges.
New enhanced TDOA geolocation algorithm
This new release sees the introduction of an enhanced TDOA algorithm, which offers greatly improved processing speed for TDOA signal geolocation. This results in real-time assignments and multi-mission capabilities – spectrum monitoring and geolocation tasks being run simultaneously on the same Nodes – being carried out at greater speeds and capturing signals faster.
The algorithm also offers an improvement in accuracy when geolocating signals. You are able to carry out TDOA or 3DTDOA missions more effectively and pinpoint a target with greater precision. For example, using a 70km sensor network baseline, we were able to geolocate an aircraft using 3DTDOA 40km outside of the sensor network with accuracy down to 50m.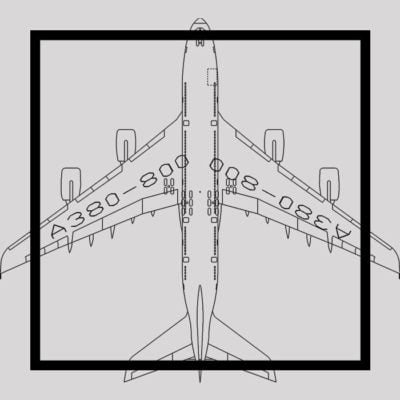 TDOA accuracy is down to 50m at 40km – A380 in a 50mx50m box
New detectors – Wi-Fi and Bluetooth
Site v1.47.1 incorporates the ability to automatically detect both Wi-Fi and Bluetooth signals without needing to manually analyze. This time saving addition will be valuable for indoor geolocation and TSCM applications. For example, you can quickly determine whether a signal within the 2.4GHz Wi-Fi band is actually a W-iFi device or perhaps something more sinister, alerting security guards to suspicious signals faster and more efficiently. Differentiating between Wi-Fi and UAS signals will also be quicker and more accurate with this new feature.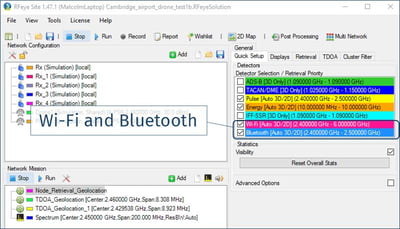 Analysis – Cluster filter
When geolocating a moving object such as a drone or aircraft you can sometimes get geolocation "hits" that appear to be way off the object's trajectory. There are many reasons why these outliers appear but with the latest release of Site you can filter outlier geolocations using the new 'Cluster filter' tool to give a cleaner and more precise output.
By enabling the Cluster Filter an estimated position will be displayed in the centroid of the cluster. The Cluster Filter will also reduce the amount of data output in geolocation streaming, useful on low bandwidth networks.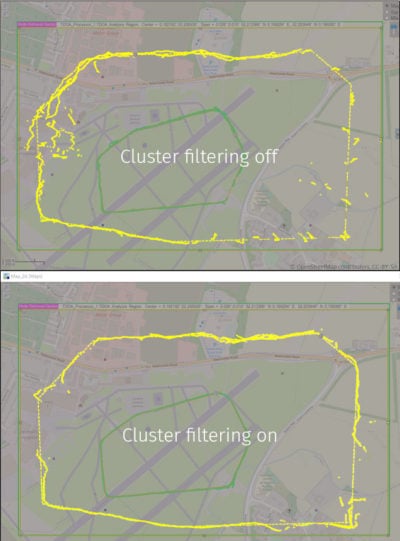 These are the main features of V1.47.1 however, there are many more features that have gone into the release to give RFeye Site exceptional real-time monitoring and geolocation capabilities. If you would like to learn more about these new features in greater depth, we would be very happy to offer you a demo with our specialists, or if you have any questions please get in contact.
Supported customers of RFeye Site will receive details of how to download the new version via email once it has been released.