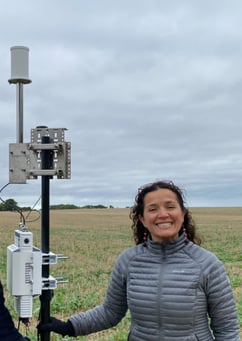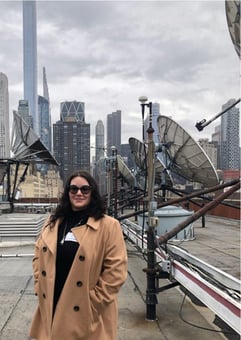 March 8th is International Women's Day (IWD), a global event that celebrates the social, economic, cultural and political achievements of women. At CRFS we are proud to employ numerous talented women who greatly contribute to our success. We want to take time to celebrate every woman that works for us but also focus on two key members of our US Office, Jade Long and Sandra Vasquez.
We sat down with them and asked what it is like to be a woman in a technology-focused industry and any advice they would give to prospective women looking to enter.
What is your position at CRFS and how long have you been working here?
Jade: Lead Business Development Manager, and a little over nine months now, it will be a year in June.
Sandra: Technical Sales Support Manager, and four and a half years.
What made you want to join CRFS?
Jade: Oh, the technology. I think that the technology is really innovative and really cool. I have an engineering background, so I was very intrigued in that as well as the people. The option to go to England at any time as required was also the plus!
Sandra: My background is engineering so I was really interested in the technology and all the capabilities that CRFS was offering.
What does IWD mean to you?
Jade: For me honestly, it's a day to recognize the work of women everywhere. There's been so much history of women fighting for their rights throughout time, whether it was voting, recognition within certain roles or even how we are spoken to, especially in STEM and an engineering firm.
Sandra: It is a really influential day for women which originates from the woman's right movement. It is important for us to bring attention to all of the issues today especially around gender equality.
Technology industries have traditionally been a male dominated environment. What have been your experiences of being a woman in this industry?
Jade: When women of my generation came into the industry, I feel that we were at the tail end of the male dominated culture. So, in an organization like ours where we work a lot with defense applications, there is still a bit of this. However, it is changing. It seems everyone is starting to get an equal voice, and in those moments, I feel like that there is a tidal shift that's changing people's perception of women especially in STEM.
Sandra: Fortunately, I have had good experiences. Going back to when I was in college there were only 5 women out of the 120 students in my class.
The industry is definitely still a male dominated environment, but it is changing. Now you can see more diverse, inclusive teams and work environments. This movement is increasing the awareness of gender equality and it is great to see more women in the field today.
What advice would you give to women who wish to pursue a career in a technology-based industry?
Jade: Do it. If you want to do it, just do it!
Sandra: I would say it is important to educate yourself, believe in yourself and keep going!
If you could have dinner with an inspirational woman, dead or alive, who would they be and why?
Jade: I would probably pick Lady Bird Johnson.
She did so much to empower herself to take on a very autonomous role separate from her identity of being the First Lady. She was an inspiration because of the timing that everything was going on. Granted it was the 60's and there was a lot of woman empowerment already happening in feminism… but if I could sit down and just hear from her, her thoughts and where she thought things would go in the future, I would die to have my curiosity sated about that.
Sandra: Well definitely my mom, but I think I would choose Michelle Obama.
She's really inspirational and a great advocate for women's rights and black rights. I have also read all of her books! So, I would definitely enjoy having dinner with her.